 About the latest PH-EITI work plan
The PH-EITI work plan for 2021 is founded on the medium-term (2020-2022) strategic objectives that the Multi-stakeholder Group (MSG) developed in October 2019. It has been developed after a thorough review of PH-EITI's progress in implementing its previous work plan, and with due consideration of the issues and concerns that stakeholders raised at PH-EITI's subnational engagements in 2020. The work plan is envisioned not only to be responsive to the EITI Standard, but also to the data and information needs of extractives stakeholders. In addition, the work plan is aligned with some of the strategic priorities of the EITI International Board, and includes deliverables related to the government's commitments to other international initiatives such as the Open Government Partnership, where the Philippines is a founding member. It has been guided by the MSG's thematic priorities, which put emphasis on sustaining transparency and accountability in the extractives sector by moving towards systematic data disclosures, expanding coverage, and making disclosures more relevant and meaningful.
The following are the thematic priorities adopted by the MSG for its work plan this year:
1. Systematic Disclosure; 2. Transparency and Accountability (BO and Contract Transparency); 3. Expanded Coverage of Nonmetallic Mines; 4. IP Royalties; 5. Gender Inclusion; 6. EITI Mainstreaming in the Small-scale Mining Sector
in crafting the work plan, the PH-EITI used the Results-based Management (RBM) Framework in identifying desired outcomes, outputs, success indicators, and specific activities to allow better monitoring of progress and impact. The specific deliverables and activities have been divided into 10 subprograms, with each subprogram being handled by a member of the PH-EITI Secretariat. The following are the subprograms developed to efficiently manage the implementation of the 2021 work plan:
1. Validation; 2. Systematic Disclosure; 3. Transparency and Accountability; 4. Gender Inclusion; 5. Report Production; 6. Stakeholder Engagement; 7. Legislative Advocacy; 8. Communications; 9. Resource Mobilization; 10. Secretariat Management
In general, events and activities shall be held online in view of the ongoing COVID-19 situation. The plans and activities identified in the work plan shall be implemented with a total budget of PhP 13,346,000.00 (~USD 274,900.00), and with the technical and administrative support of the PH-EITI Secretariat, including services of technical consultants. Following weeks of preparation and careful discussion, the MSG approved the current work plan in its 65th meeting on January 15, 2021.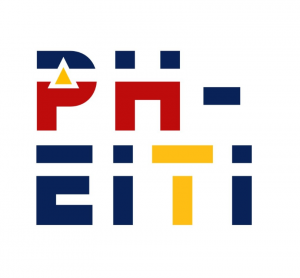 A government-led, multi-stakeholder initiative implementing EITI, the global standard that promotes the open, accountable management, and good governance of oil, gas, and mineral resources. PH-EITI was created on 26 November 2013 through EO No. 147, s. of 2013. It is a government commitment first announced through EO No. 79, s. of 2012.