Job description:
Under the supervision of the Deputy Coordinator for Technical Requirements and Operations, the ECONOMIST will be in charge of the following:
Monitor the contribution of the extractive industries to the economy. These include the following:

Size of the extractive industries in absolute terms and as a percentage of Gross Domestic Product (GDP) as well as an estimate of informal sector activity, including but not necessarily limited to artisanal and small-scale mining;
Total government revenues generated by the extractive industries (including taxes, royalties, bonuses, fees, and other payments) in absolute terms and as a percentage of total government revenues;
Exports from the extractive industries in absolute terms and as a percentage of total exports; and
Employment in the extractive industries in absolute terms and as a percentage of the total employment. The information should be disaggregated by gender and, when available, disaggregated by company and occupational level.

Represent PH-EITI in meetings / consultations / activities related to extractive industries' economic data;
Prepare concept notes, policy notes, and TORs on and documentation of initiative related to extractive industries economic contribution;
Provide inputs to the Contextual Information Chapter of the FY 2021 (9th) Report particularly on extractive industries economic contribution;
Respond to queries of and provide necessary EITI data requested by stakeholders;
Collaborate with other PH-EITI staff as prescribed by the National Coordinator on related concerns; and
Perform additional tasks as reasonably requested by the National Coordinator and Deputy Coordinator.
Qualifications:
Education: Bachelor's Degree preferably in Economics, Applied Economics, Statistics, Mathematics, or other related courses
Experience: Two (2) years of relevant experience
Training: Eight (8) hours of relevant training
Eligibility: Preferred but none required
Must have a strong background in data analytics
Must have impeccable technical writing skills
Knowledge of resource governance and revenue management is a plus but not required
Willing to report to office daily (DOF, Malate, Manila)
Status of engagement:
Job Order
Contract duration:
March 2023 – August 2023 (subject for renewal every 6 months)
Monthly salary:
Salary Grade 18 SSLV 4th Tranche 2023 – PHP 56,070.00
(inclusive of 20% premium)
To apply, please  fill out this online form on or before February 27, 2023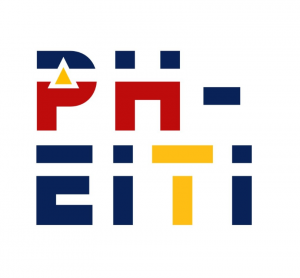 A government-led, multi-stakeholder initiative implementing EITI, the global standard that promotes the open, accountable management, and good governance of oil, gas, and mineral resources. PH-EITI was created on 26 November 2013 through EO No. 147, s. of 2013. It is a government commitment first announced through EO No. 79, s. of 2012.